Date(s):


Friday September 17, 2021



Time:


7:30 pm



Location:


Macey Center
---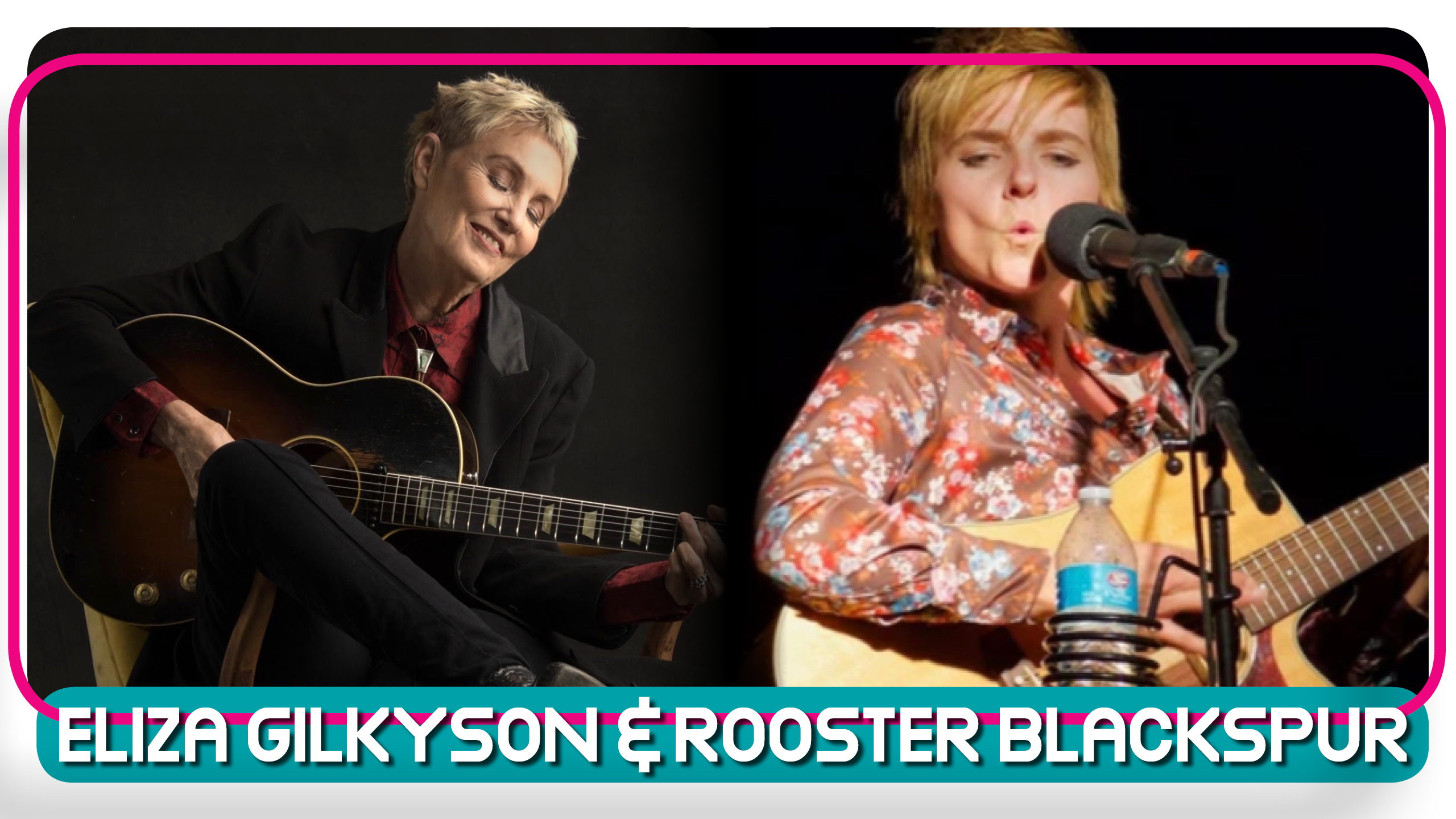 About the Show
Eliza Gilkyson and Rooster Blackspur are two talented, award winning singer-songwriters, with national touring careers, who fell in love with and settled in New Mexico.  Eliza lived in Northern NM in the early stage of her career, then moved to Austin, TX, where she stayed until the pandemic hit, at which time her beloved Northern NM seemed a better (and safer) place to dig in.  Rooster Blackspur, formerly in the band Moody Little Sister, landed in Truth or Consequences (TorC), NM, a few years ago, fell in love with it, and there she stayed.  NMTPAS thought these two would make for a perfect double-bill concert, featuring two poignant storytellers with unique voices in different stages of their careers.
Eliza Gilkyson is a two-time Grammy-nominated singer, songwriter and activist who has become one of the most respected musicians in Folk, Roots and  Americana circles. She has appeared on NPR, Austin City Limits,  Mountain Stage, etown, Sirius/XM, Air America Radio and has toured  worldwide as a solo artist and in support of Richard Thompson, Patty Griffin, Mary Chapin Carpenter and Dan Fogelberg.
Her songs have been covered by Joan Baez, Bob Geldof, Tom Rush and Rosanne Cash and have appeared in films, PBS specials and on prime-time TV. She has been inducted into the Austin Music Hall of Fame and recognized with countless Austin Music and Folk Alliance awards. Eliza's music has always offered a vivid reflection of the times we live in, full of joys and sorrows, each song a window into a life of struggle and triumph in a world she feels is "poised on the edge of moral, economic and environmental bankruptcy."
Her latest release on Red House Records, The Nocturne Diaries, produced by her son Cisco Ryder, is a journey through the dark night of the soul that ends at the light of dawn with a sense of gratitude and a stubborn little ray of hope.
Eliza is an active member of the Austin music and political community, including the environmental organization Save Our Springs, and she is a co-founder of 5604 Manor,  an Austin-based resource center that promotes political activism and  community involvement around issues of race, patriarchy and global injustice.
Rooster Blackspur is a born and raised Alaskan Gal who gave up her wild life in the Last Frontier to pursue a calling; to be a full-time motivational musician with a message of no-nonsense, love and acceptance.  Drawn to the enchantment of the Southwest, Blackspur struck gold when she stumbled into a quirky small desert town in New Mexico nearly four years ago.  Emerging from the influence of tireless sun and intense heat,  a new sound has been forged in this singer-songwriter, and unholy preacher,  the sounds of Southwestern-Soul.  She was recently awarded Songwriter of the Year by the NM Music Industry Coalition (NM MIC Awards). The Congregation of Rooster Blackspur has room for everyone. Love is the answer, music is the antidote.
"..where honky tonk angels, goth weirdos, and otherwise disenfranchised souls can gather.." – Pop Matters

Song Writing Workshop with Eliza Gilkyson & Rooster Blackspur will be held on Saturday, September 18, 9:30am til noon at the Capitol Bar, complete with buffet breakfast by Sofia's Kitchen and a mimosa or bloody mary included in the $30 price.  More details to follow.  Pre-registration required.  Please email pas@nmt.edu if you are interested in attending.